Health & nutrition
insights.
RECIPE: Salted Caramel Granola Bars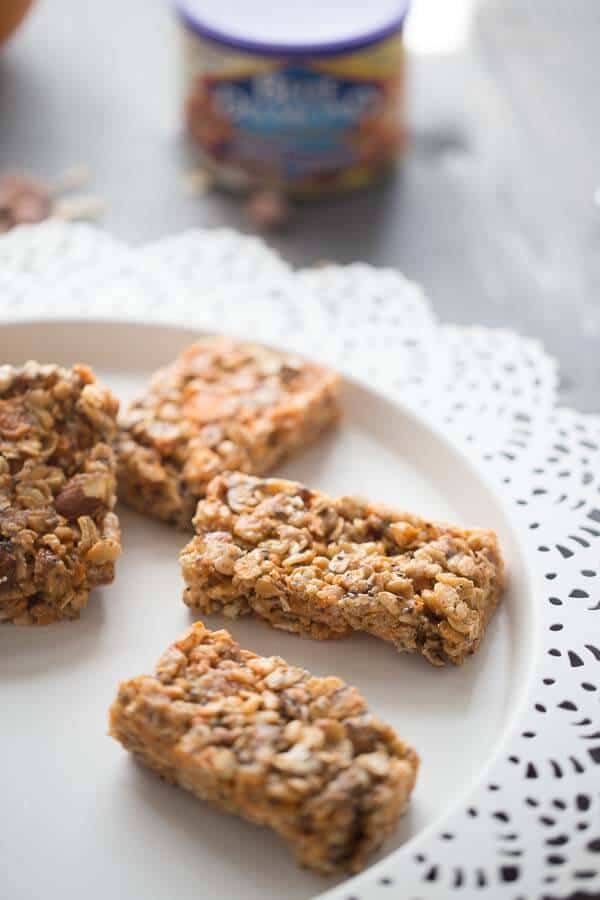 Salted Caramel Granola Bars
Courtesy: Dietitian Cassie Dimmick of Achieving Your Best
Makes 12 bars
Ingredients:

2 cups Rolled oats
3/4 cup Chopped raw almonds
1/4 cup Ground flaxseed
1/2 Tbsp cinnamon
1 Tbsp chia seeds
1/2 Tbsp sea salt
1/2 cup Almond butter
1/4 cup Caramel
1/4 cup Honey
1/2 Tbsp vanilla extract
Directions:
Preheat oven to 350. Line an 8 inch square baking dish with parchment paper and set aside.
Place oats and almonds on a baking sheet and bake, stirring halfway through until nuts are
lightly browned (about 20-30 min). Transfer roasted oats and almonds to a bowl and add flaxseed, cinnamon, chia seeds, and salt. In a small saucepan, combine almond butter, caramel, and honey. Bring to a simmer on
medium, stirring continuously. Remove from heat and let cool for 5 minutes.
Stir in vanilla. Pour mixture over the oat mixture and stir until well combined. Let cool for another 5 minutes and then scrape into the baking dish. Press firmly down with a rubber spatula.