Health & nutrition
insights.
RECIPE: Healthier Super Bowl Buffalo Wings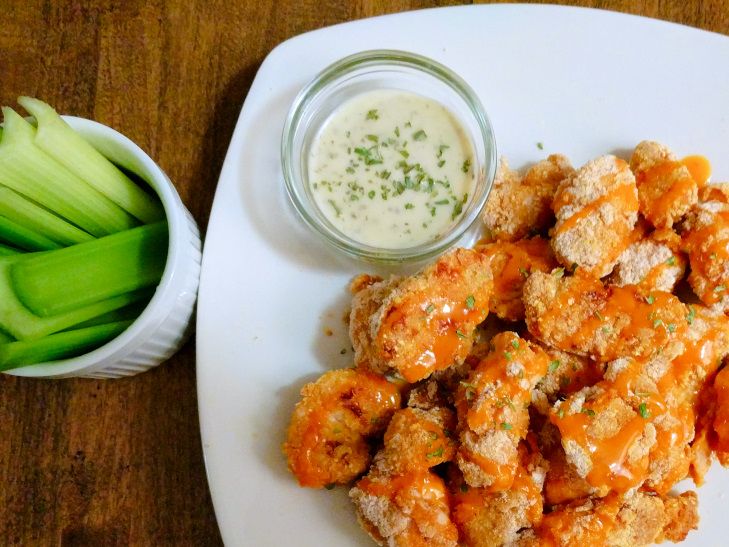 SPRINGFIELD, Mo. Healthier Super Bowl Buffalo Wings
Courtesy: Dietitian Cassie Dimmick of Achieving Your Best
Ingredients:
2 packages chicken breast tenderloins
1/2 cup flour
1 cup Panko crumbs (you can also find wheat Panko at some grocery stores)
1/2 tsp garlic powder
1/2 tsp onion powder
1/2 Tbsp salt
1 tsp pepper
1/2 tsp paprika
1/2 tsp cayenne pepper
1 egg
1 cup Milk
1/2 cup Franks Red Hot sauce
2 Tbsp grass fed butter
Directions:
Preheat oven to 375-degrees. Combine dry ingredients into a bowl. Whisk egg and milk in another bowl. Dip each chicken in the egg mixture and then the dry mixture. Repeat 1-2 times.
Put chicken on a baking sheet lined with foil and sprayed with cooking spray. After you have a full sheet, spray the chicken with cooking spray. Put in oven for 15 to 20 minutes or until chicken is cooked through.
While the chicken is baking, combine the hot sauce and butter in a sauce pan until butter is melted. Dip the chicken in the sauce and put on a serving platter with a side of ranch or blue cheese dressing. Serve with celery, carrot sticks or sweet peppers.