Health & nutrition
insights.
RECIPE: Thai Veggie Spring Rolls with Peanut Sauce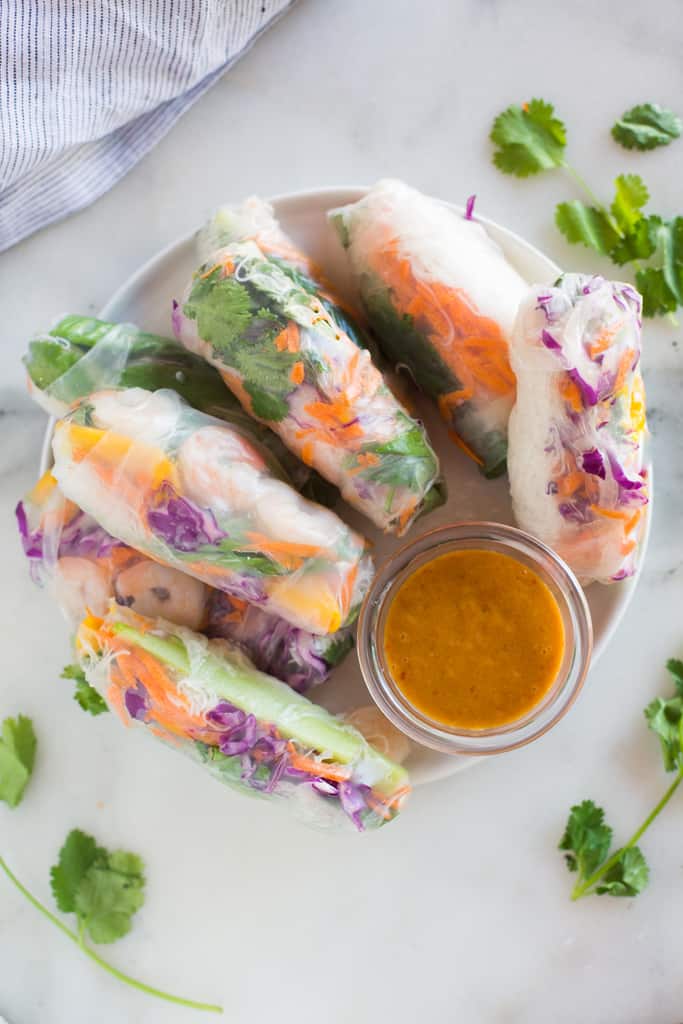 SPRINGFIELD, Mo. Thai Veggie Spring Rolls with Peanut Sauce
Courtesy: Dietitian Cassie Dimmick of Achieving Your Best
Makes 12 rolls
Ingredients
Peanut Sauce:
1/2 cup peanut butter
1/4 cup hot water (or to desired consistency)
1 Tbsp soy sauce
1 Tbsp rice vinegar
1 tsp lime juice
1/8 tsp salt
Sriracha to taste Spring Rolls:
24 cucumber sticks
24 carrot sticks
24 spinach leaves
12 pieces of romaine lettuce
12 slices avocado (about 2 avocados)
Cilantro sprigs
Fresh mint leaves
12 spring roll wrappers
For the peanut sauce:
Stir together all ingredients and set aside.
For the spring rolls, fill a wide shallow bowl with warm water. Place one spring roll wrapper in the bowl and let is soak until soft (about 5 seconds).
Lay the wrapper down flat on your work surface. In the upper center section of the wrap, place 1 piece of lettuce, then 2 cucumber sticks, 2 carrot sticks, 2 spinach leaves, 1 slice avocado, cilantro and mint leaves. Fold over each side and then roll up. Set aside and complete the other 11 rolls.