Health & nutrition
insights.
RECIPE: Blueberry Oatmeal Cups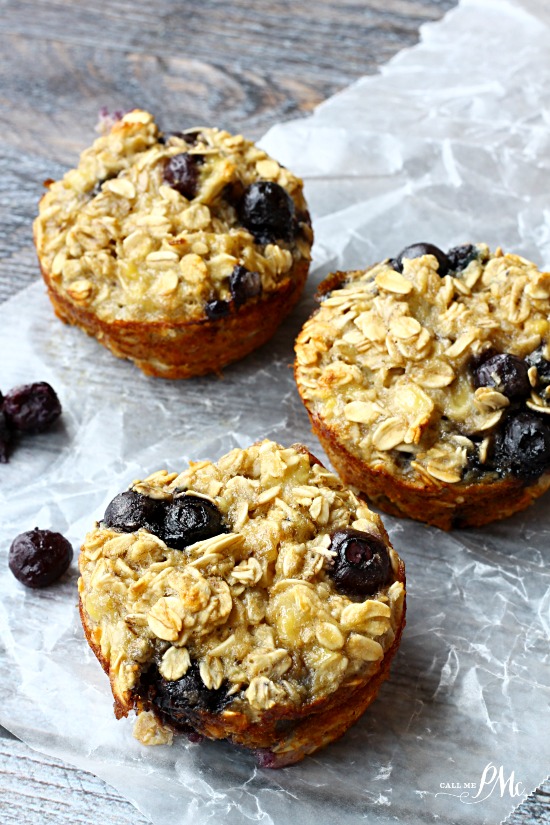 SPRINGFIELD, Mo. — Blueberry Oatmeal Cups
Recipe courtesy: Dietitian Alix Shantz of Achieving Your Best
Prep time: 10 minutes
Cook time: 20minutes
Makes 12 muffins
Ingredients:

3 cups old fashioned rolled oats
1 tsp baking powder
1 cup milk (of your choice)
2 large eggs
½ cup honey
2 tsp vanilla
1.5 cups fresh blueberries
2 tsp cinnamon
Directions:
Preheat oven to 350-degrees. Grease a 12-cup muffin pan. In a large bowl, add oats and baking powder. Stir.
In a separate bowl, add milk, eggs, honey, vanilla and cinnamon. Whisk until everything is evenly blended. Add liquid mixture to oats. Stir until all oats are coated in liquid. Stir in blueberries.
Fill each greased muffin mold to the top with oats mixture (or use cupcake liners). Make sure to
include the liquid. It will help coat the oats during baking. Bake for 20 minutes or until the tops of the oats are lightly toasted brown, and the oats are
cooked through. Loosen the muffins with spatula to remove them. Store in the fridge or freezer. Nutrition Facts:
(Per muffin)
154 calories, 29.7g carbs, 4.5g protein, 2.5g fat, 2.8g fiber, 3 mcg Vitamin D