Health & nutrition
insights.
RECIPE: Kale Goddess Salad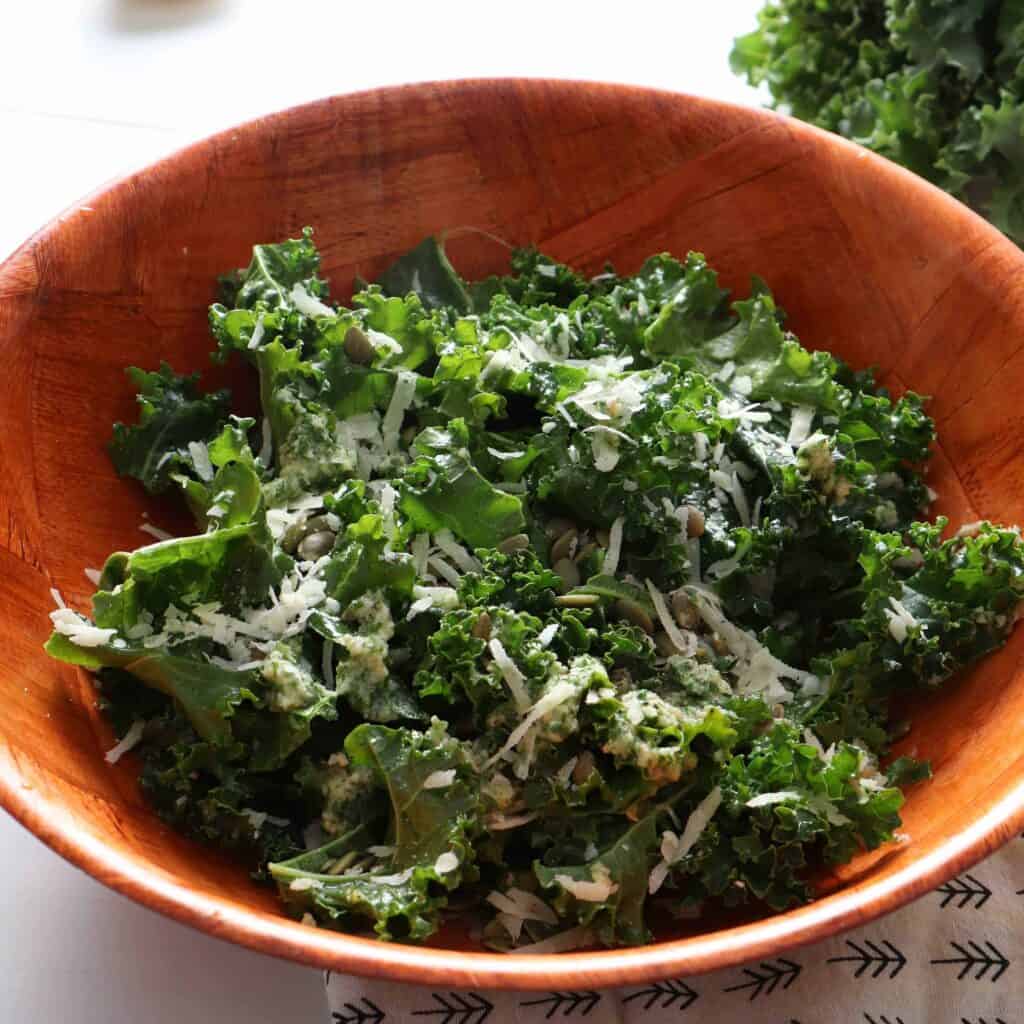 SPRINGFIELD, Mo. Kale Goddess Salad
Courtesy: Dietitian Cassie Dimmick of Achieving Your Best
Salad ingredients

1 bunch of curly green kale
1/4 c. Pumpkin seeds
1/4 c. Shaved Parmesan
1/2 c. Grape tomatoes, halved

Dressing ingredients:

3 Tbsp olive oil
2 Tbsp tahini
3 Tbsp hemp seeds
1.5 Tbsp apple cider vinegar
1 Tbsp lemon juice
2 tsp Ume plum vinegar
1/2 tsp garlic powder
1/4 tsp onion powder
Directions:
Combine dressing ingredients in a mason jar. Tighten lid, and shake until well combined. Add dressing to kale and combine well. Toss with pumpkin seeds, tomatoes, and Parmesan. Serve immediately.
Any unused dressing can be stored in the refrigerator for up to 2 weeks. You can double the recipe so you have plenty of leftover dressing!