Health & nutrition
insights.
RECIPE: Dinosaur Kale Salad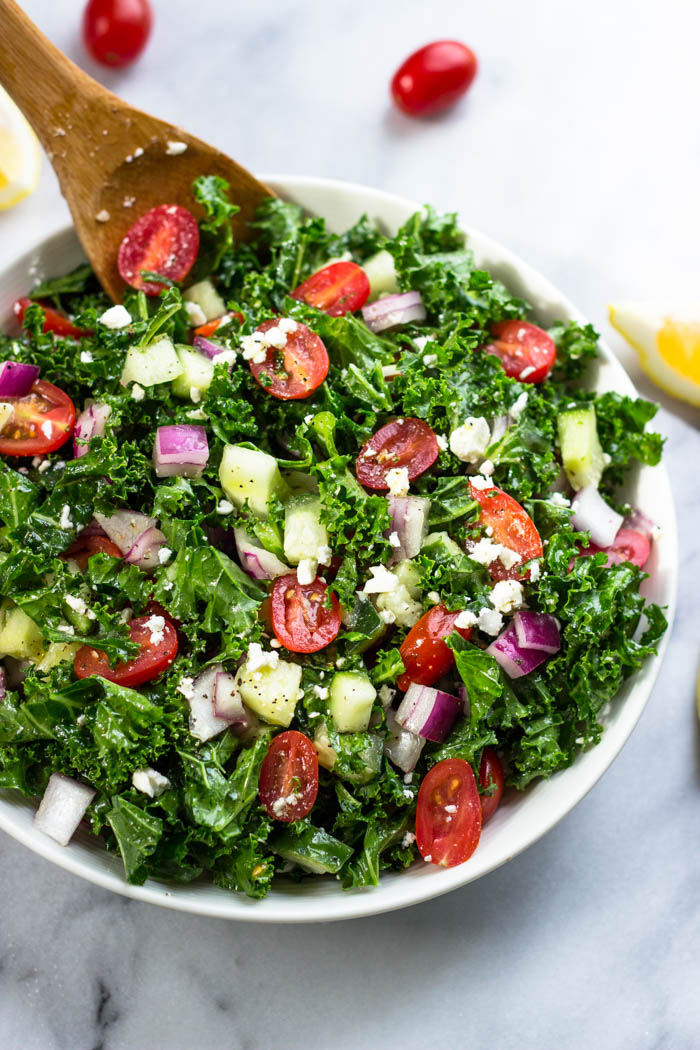 I am always looking for new ways to get more vegetables on the table.  One of my favorite food finds is Lacinato Kale. It's nickname is Dinosaur Kale, which makes it an even cooler veggie!  You can find it in the produce section of many markets. Lacinato Kale has a firmer texture than lettuce, so it is a great option for a make-ahead salad for the next day.  If you think you don't like kale, give it one more try with this recipe!
Dinosaur Kale Salad
1 pound Lacinato Kale.  Remove stems.
1 clove garlic
½ teaspoon kosher salt
Ground black pepper to taste
⅛ teaspoon red pepper flakes
3 Tbsp. Olive Oil
1 Tbsp. Balsamic Vinegar
¼ cup finely grated parmesan reggiano cheese 1. Working in batches, cut kale into thin strips.  One method is to roll the kale leaves then thinly slice them.  Place kale strips into a big bowl.
2. On a cutting board, dice the garlic.  Sprinkle the salt on top of the diced garlic.  Use the side of the knife to press the garlic and salt together to form a paste.
3. Place garlic and salt paste into a small bowl.  Add red pepper flakes and ground black pepper. Add olive oil and balsamic vinegar and whisk with a fork.  Add parmesan reggiano cheese and mix.
4. Toss dressing into salad.
5. Be creative with this salad.   Add more sliced vegetables, nuts, dried fruits, or grilled protein!  It is great on it's own too.
6. Enjoy!
Jill Trotman, MPH, RD, LDN, CDE