Health & nutrition
insights.
RECIPE: Crockpot Turkey Chili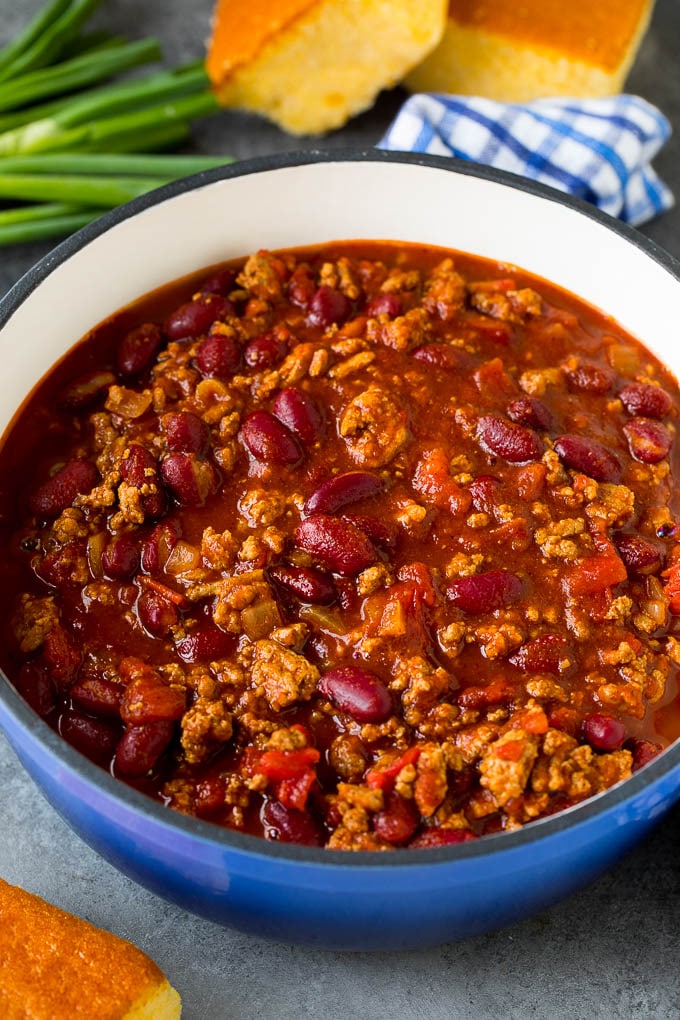 GREENE COUNTY, Mo.– Crockpot Turkey Chili
Recipe courtesy: Dietitian Alix Shantz of Achieving Your Best NOTE: 6 quart crockpot
Prep time: 15 minutes
Servings: 7-8
Ingredients:

1 tbsp olive oil
1 lb lean ground turkey
1 medium white onion (diced)
1 red bell pepper chopped
1 yellow bell pepper chopped
2 (15 oz) cans low sodium tomato sauce
2 (15 oz) cans low sodium petite diced tomatoes
2 (15 oz) cans black beans, rinsed and drained
2 (15 oz) cans red kidney beans, rinsed and drained
1 cup corn
3 tbsp chili powder
1 tbsp cumin
½ cup green onions
Sprinkle of cheese for topping
Directions:
Heat olive oil in a skillet over medium heat. Add onion and sauté slightly (1-2 minutes). Add ground turkey into skillet. Cook until browned, then add to crockpot.
Add the peppers, tomato sauce, diced tomatoes, beans, corn, chili powder, and cumin to the crockpot and stir.
Cover and cook on high for 4 hours or low for 6 hours. Serve with your favorite toppings. This recipe is also good for cooking in batches and freezing.
Nutrition Facts:
Per serving (8 servings)
247 kcals, 9.9g fat, 22.6g carbs, 21.8g protein, 7 mg iron, 6.6g fiber, 216mg sodium