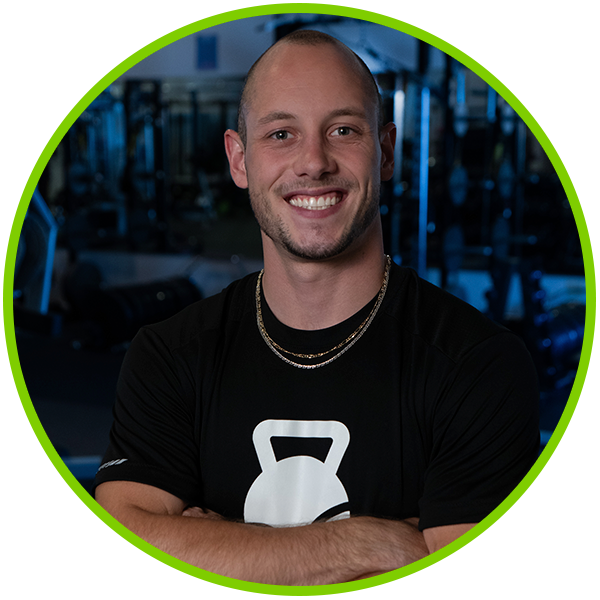 Registered Dietitian, Lead Trainer
Hi, my name is Anthony Hales. I am passionate about guiding individuals in minimizing injury, enhancing daily performance, and promoting life-long well-being through the evidence-based practice of functional movement and nutrition. Throughout my time gaining experience as a strength and conditioning coach, I have also been completing my Bachelor's degree in Nutrition and Foods and my Master's degree in dietetics at the University of Missouri. Hence, I am a soon-to-be Registered Dietitian who will be serving the AYB community in more ways than one. In my free time, I play fetch with my blue heeler (Popi), compete in off-road cycling events, and enjoy delicious food.
I began this journey at Achieving Your Best and am excited to be returning as a trainer and Registered Dietitian. Please, come say "Hello" to receive a high five.