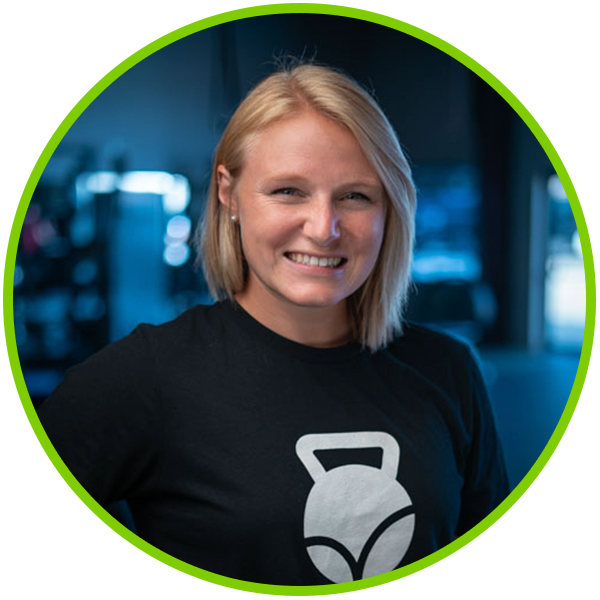 Nutrition Manager, Dietitian, Trainer
MS, RD, CSSD, LD, ACSM-CPT
Alix is a Registered Dietitian Nutritionist, Certified Specialist in Sports Dietetics, and certified personal trainer with a Master's Degree in Sports Nutrition. She completed her Bachelor of Science at Missouri State University in Dietetics with a minor in Biomedical Sciences where she also played soccer for 4 years at the DI level as a center midfielder. She completed her dietetic internship and Master's Degree at St. Louis University. Alix joined the AYB team in 2018, where she enjoys helping different populations reach their goals through nutrition and exercise in a sustainable way. With a client-centered approach, she feels it is important to get to know each of her clients and help them to determine how they can be successful.
In her free time, she loves to spend time with her husband, walk her two dogs, run and lift, hang out at Table Rock Lake, and cheer on the Chicago Bears and St. Louis Blues!
You might be a good fit for Alix if:
You are interested specifically in sports nutrition and improving your athletic performance.
You need help with learning to fuel your body for life and activity.
You want to learn more about exactly what YOUR body needs.
You want to work on your body composition rather than being tied to the scale.
You are looking to improve your nutrition related lab values.
You want to work with a dietitian who puts the client first and looks at the whole picture.
You are needing a realistic and sustainable plan.