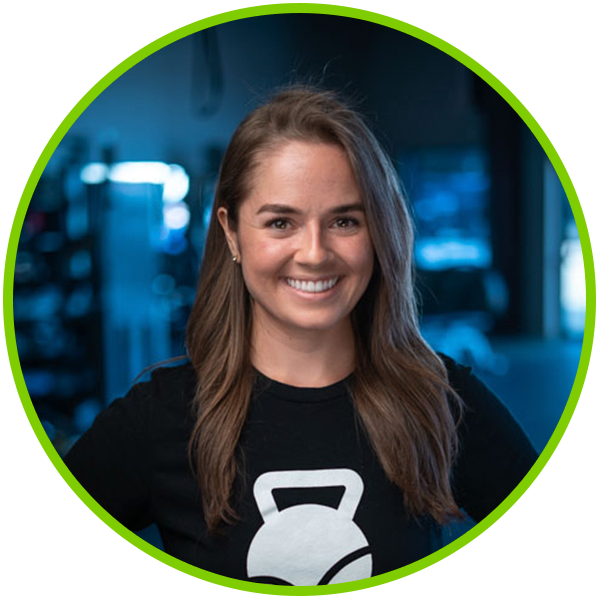 Dietitian, Marketing & Social Media Manager, Trainer
Sara is a Registered Dietitian Nutritionist and Certified Personal Trainer. She completed her Bachelor's in Dietetics with a minor in Biomedical Sciences from Missouri State University in 2019. She completed her dietetic internship in Dallas, Texas with Abilene Christian University in 2020. Sara joined the AYB team in 2020. She completed her Master's Degree at Unviersity of Central Missouri in 2022. She plans to continue to further her knowledge and work towards becoming a Certified Specialist in Sports Dietetics in 2022.
Sara chose to enter the field of nutrition and fitness because of her innate interest in the human body and how the food we eat plays such a critical role in how our bodies perform and feel. As a private practice dietitian and trainer, she gets to see people who have selected her out of a sea of other health professionals. She takes that selection very seriously. Her clients place their trust in her to help them become happier and healthier. Sara is proud to provide a welcoming and evidence-based platform for all who walk through AYB's doors.
You might be a good fit to work with Sara if:
You are ready to ditch dieting and start living!
You want to achieve a healthier relationship with food and your body.
You are an athlete or active person interested in reaching your full physical performance potential during activity.
You are an active person looking to fuel your body correctly while achieving your body composition goals.
You want to achieve body recomposition by increasing muscle mass, losing fat mass, and decreasing overall body fat percentage.
You want to work with a practitioner that takes a client-centered approach and promotes inclusive and flexible eating rather than restriction and exclusion.
Sara is currently accepting new nutrition clients. She is not accepting new personal training clients at this time.